BuildingSalem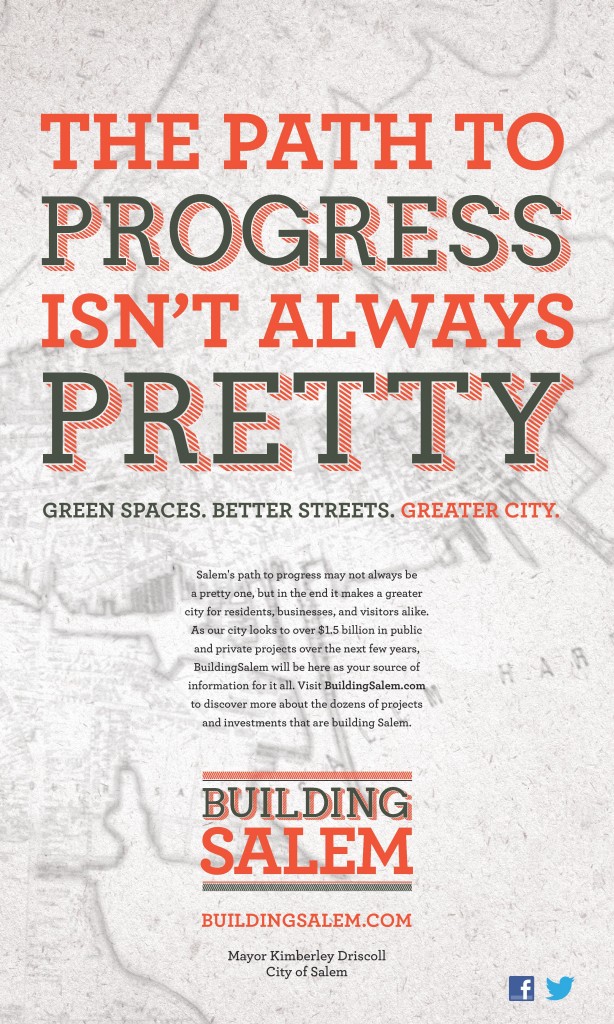 Update on the City of #SalemMA's Mayor Jean Levesque Community Life Center:

Over the next several days workers will be on site at the location of the City's planned Mayor Jean Levesque Community Life Center on Bridge Street in order to install erosion controls and conduct other preliminary site work. When that work is completed contractors will begin removing the existing asphalt and other structures on the site.

Following that work aggregate will be placed on the footprint of the Levesque Center site to begin the process of soil surcharging. It is currently expected that the installation of the erosion controls, removal of existing asphalt and other objects, and placement of the surcharging soils will last until approximately mid-December. After that work is completed the site will be left for about 6 months for the surcharging to take place, after which time foundation and vertical construction work will commence in the spring. ...