BuildingSalem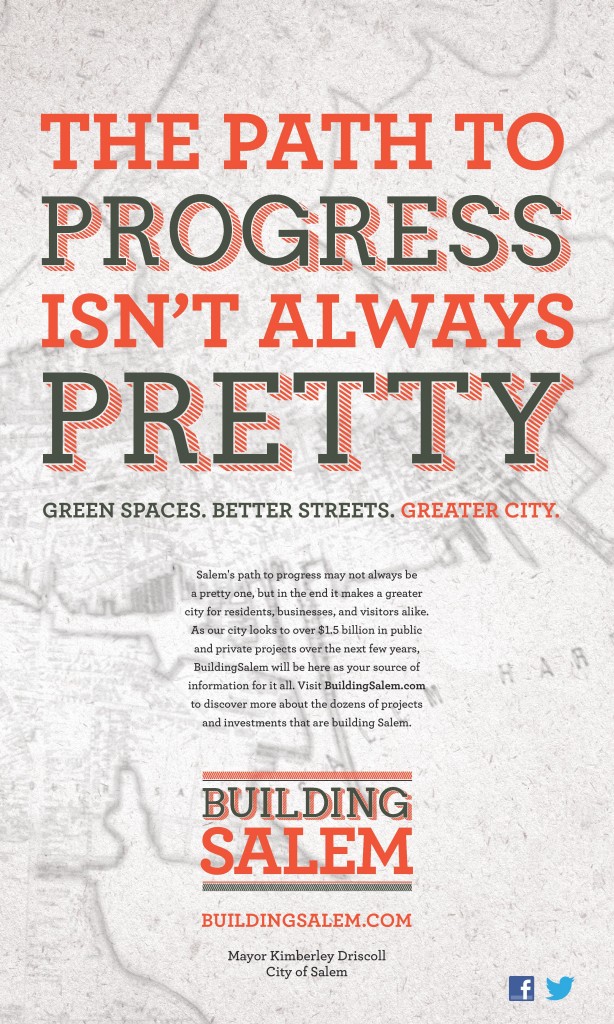 Beginning Thursday, July 12, a temporary detour for west-bound traffic on part of Boston Street in #SalemMA will be in place so that D&M Civil, contractor for the River Rock development, can carry out City water main replacements and make the necessary water connections for the new building.

This work will take place Mondays through Fridays, 7:00 a.m. to 3:30 p.m. and is expected to last approximately six weeks. Outside of construction hours the detour will be removed and two-way travel on Boston Street will be possible.

During the detour access to Dunkin' Donuts will be possible for east-bound traffic, taking a left into the Dunkin' Donuts parking lot. Vehicles will only be permitted to exit the parking lot by taking a left back onto Boston Street.

Detour: traffic traveling westbound on Boston Street should turn right onto Bridge Street, take an immediate left onto Goodhue Street, take a left on Grove Street at the stop sign, take the first left continuing on Grove Street, and then turn right at the traffic signal to continue onto Boston Street westbound. Trucks traveling westbound should continue straight after the stop sign at Grove Street and Goodhue Street, and proceed westbound on Harmony Grove Road. Trucks are prohibited past the Grove Street/Beaver Street intersection and will not be able to make the sharp left turn. ...