BuildingSalem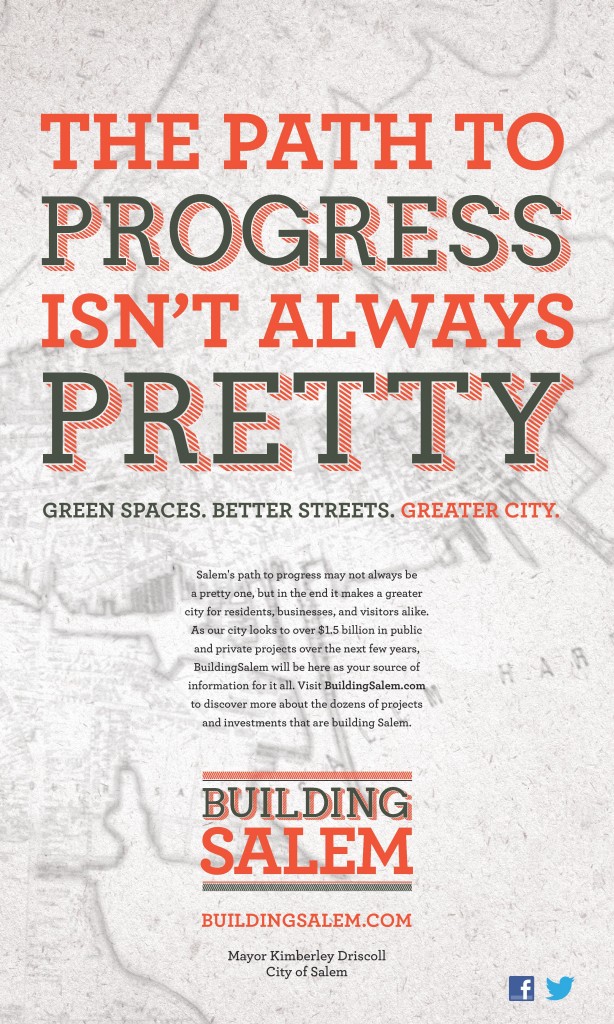 Construction updates from Salem State University:

Viking Hall
The building is enclosed with the exception of the glass installation which is ongoing. Interior framing, build out and finishes has begun and will be completed from the top floor down. This work is expected to continue through the winter months.

The contractor will begin site work on March 30 that will require a temporary change to the traffic flow into Central Campus. The Salem Diner egress will become an exit only during this work which is anticipated to last 2 months. The other entrance on Loring Avenue near the Enterprise Center Main entrance will remain open as usual.

Peabody Hall Lot Parking Garage
The construction of the new parking garage on North Campus will begin on April 6. Parking in the Peabody Hall lot will remain available until Friday, April 3. Parking at Shetland Park will not begin until April 6.

FST, the city's traffic consultant, presented their peer review of the university's traffic study at the March 18 meeting of the SSUNAC. The link to this presentation can be viewed on the construction blog (campusconstruction.salemstate.edu/).

Sophia Gordon Center for the Creative and Performing Arts
Mobilization of the site is complete. Contractor trailers have been installed in the laydown area on the former library lot. Removal of the front and side stairs has been delayed due to snow. Interior abatement and demolition is ongoing. The exterior demolition of the front stairs is expected to begin the week of April 8. This work is anticipated to take 2 weeks.

The link to the presentation about exterior signage for the new Sophia Gordon Center for Creative and Performing Arts given by Leers Weinzapfel Associates at the February 18 meeting can be viewed on the construction blog at campusconstruction.salemstate.edu/.

Science Building Study
Payette, a leading architectural firm, presented initial concepts on siting and massing of the proposed building at the SSUNAC meeting on January 21. The link to this presentation can be viewed on the construction blog (campusconstruction.salemstate.edu/).

Salem State Construction Blog
Visit Salem State's construction blog for more information or to comment on active and planned university construction projects. Click the following link to view the blog campusconstruction.salemstate.edu/.

As always, contact the emergency hotline 24 hours a day/7 days a week at 978.542.6111 to report urgent issues regarding construction. ...
Salem State University Campus Construction Blog
March 18, 2015 SSUNAC Presentations Posted on March 19, 2015 by Tom Torello Reply The following presentations were given at the Salem State University Neighborhood Advisory Committee meeting on March 18. Posted in Canal Street Parking Lot | Leave a reply