BuildingSalem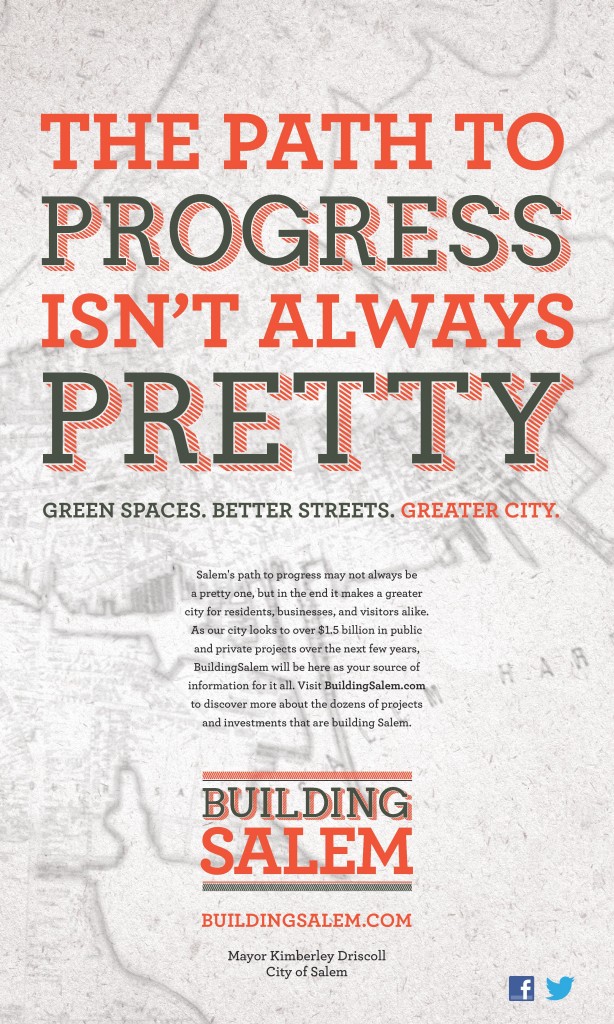 Notification from Footprint #SalemMA Harbor Station:

Dear Neighbors,

We are excited to share with you that Salem Harbor Station is now in its commissioning phase. As we begin this phase of the project, the first activity to occur will be to blow high pressure steam (water vapor) through the pipe systems to ensure that all construction and welding debris is removed prior to putting the plant into operation. You may have already heard some these "steam blows" from our auxiliary boiler over the course of the past few weeks.

Over the course of the next week or so, you will likely hear louder noises coming from steam blows of the main piping system for Gas Turbine Number 6. Although our contractor has placed silencers and baffles at the end of the pipe where the steam will exit, this is an inherently noisy activity. Our contractor reports that they are approaching the point where they are prepared to conduct this louder steam blow, perhaps within the next week. When it is conducted, it will last for 6 to 8 hours between 7 am and 8 pm. Don't worry, there are also traps and filters installed on the pipes so no debris is blown into the air.

We appreciate your understanding this necessary step and assure you that the noise you will hear is not an indication that there is anything wrong. Believe it or not, it is the sound of progress! These steam blows and the noise associated with them will NOT be a part of normal plant operations.

Steam blows will continue on other systems, but will not be as noisy as the first one. A similar schedule will follow for Gas Turbine Number 5 later. As we mentioned previously, there will be periodic testing of the emergency steam release valves during the commissioning process that will be noisy as well. Rest assured that our contractor has committed that it will continue to work closely with the Salem Police and Fire Departments to keep them abreast of these tests.

Once the steam blows are complete, Gas Turbine Number 6 will go into testing and, in the process of that testing, will synchronize to the grid and once more begin supplying power to the North Shore.

We cannot begin to express how thankful we are for your patience and understanding as the construction effort has continued beyond its initial schedule. As systems are completed and turned over to the commissioning team, labor on the site continues to decrease. We hope that you are seeing an improvement in the traffic situation as a result.

We look forward to updating you soon as commissioning continues.

Sincerely,
Footprint Power Salem Harbor Station ...