BuildingSalem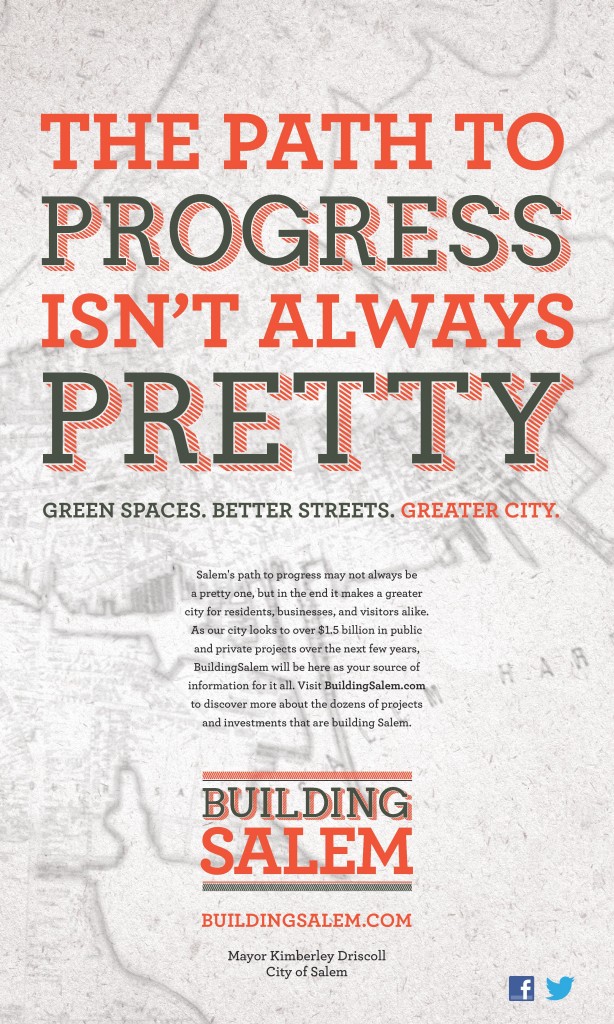 The City of Salem will be starting water system improvements, to improve the functionality and reliability of the water system in the Willows neighborhood. The project will include replacing water main and valves on Fort Ave. from Winter Island Rd. to Dustin St. and on Winter Island Rd. from Fort Ave. to approximately #4 Winter Island Road. The City's contractor, N. Granese and Son's, Inc., is mobilizing today and will begin work soon. The entire project should be completed, weather permitting, by the end of December.

The initial work will consist of excavating test pits to expose water valves and pipes to determine their condition and location. No work is planned for November 26 or 27. Beginning on Monday, November 30, 2015, replacement work will begin. A brief shut down of the water system in the area is required to start work. The test shutdown will occur at 9:00 am on Monday to test existing
valve operations and should be done by 1:00 pm. A follow-up shutdown will be required on Tuesday to cut out existing valves and replace them at the Fort Ave. and Winter Island Rd. intersection. This shutdown will occur at 9:00 am and should be completed by 3:00 pm. Door hangers will be left at the affected homes and businesses and a CodeRED call will be sent in advance of any planned shutdown.

The work hours for this effort is 7:00 am to 3:30 pm. During this project, the area will be an active construction site and you should be careful and drive at a reduced speed accordingly. On the days when Granese is working, it is important not to have cars parked in the roadway. No parking signs will be posted in advance of construction and no-parking will remain in effect until construction is complete for that day.

You will always have access to the street after work hours. Police details will always be present to assist everyone through the work zone and to facilitate traffic management. We apologize in advance for any inconvenience you may incur during this process. The City appreciates your patience and forbearance during this project. ...