BuildingSalem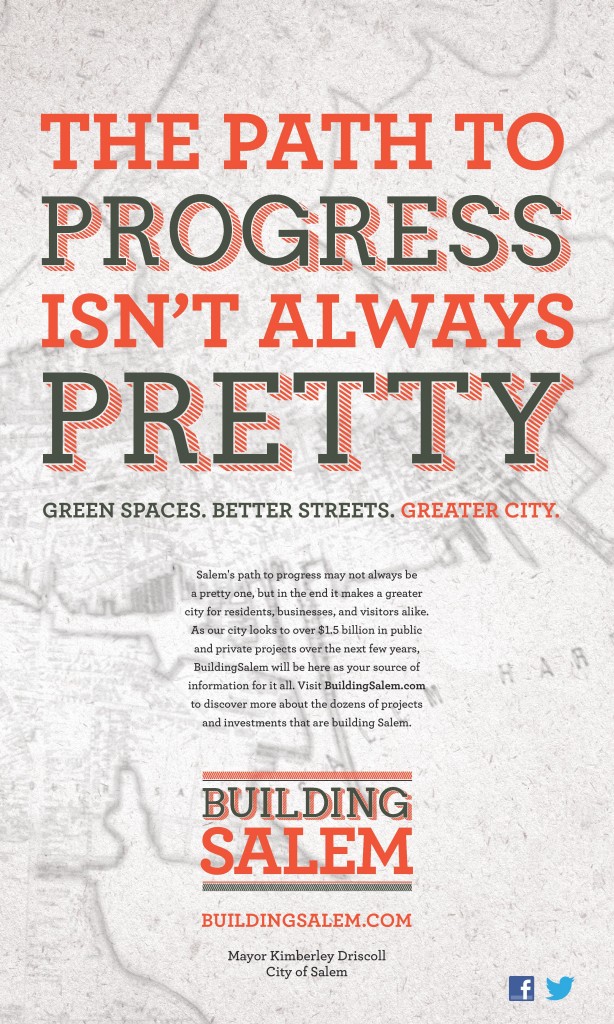 Updates on the Canal Street Roadway Improvement Project in #SalemMA:

Construction along the shared-use path between the commuter rail line, and Canal Street continues this week. Barring a shift toward inclement weather, this work will include the installation of new security fencing and fabric between Canal Street and the commuter rail tracks.

As we noted in last week's update, once the new security fencing is in place, the next step for contractors will be to remove the previously existing fence. When this occurs, contractors will set up a temporary work zone along the southbound lane of Canal Street between St. Paul Street and Mill Street. Please be aware that contractors will need to move equipment in and out of the work zone frequently while they're removing the old security fence, therefore parking around these work zones will be restricted.

Also, we ask that drivers please continue to be mindful of directions from police details stationed around the work zone; they'll be on-site to facilitate traffic flow onto side streets and in and out of businesses adjacent to the construction zones.

As a reminder, all Canal Street businesses are open during this roadway improvement project. Please support our local businesses!

Below, please find a calendar of anticipated construction activities for the next two weeks of this project:

Week of January 16th

Begin installation of security fence posts along fence line adjacent to existing MBTA retaining wall
Begin installation of fence fabric and security wire along security fence line
Week of January 23rd

Temporary work zone set up (No parking: Southbound lane of Canal Street between St. Paul Street and Mill Street)
Continued security fence installation work
Begin demolition of previously existing security fence ...