BuildingSalem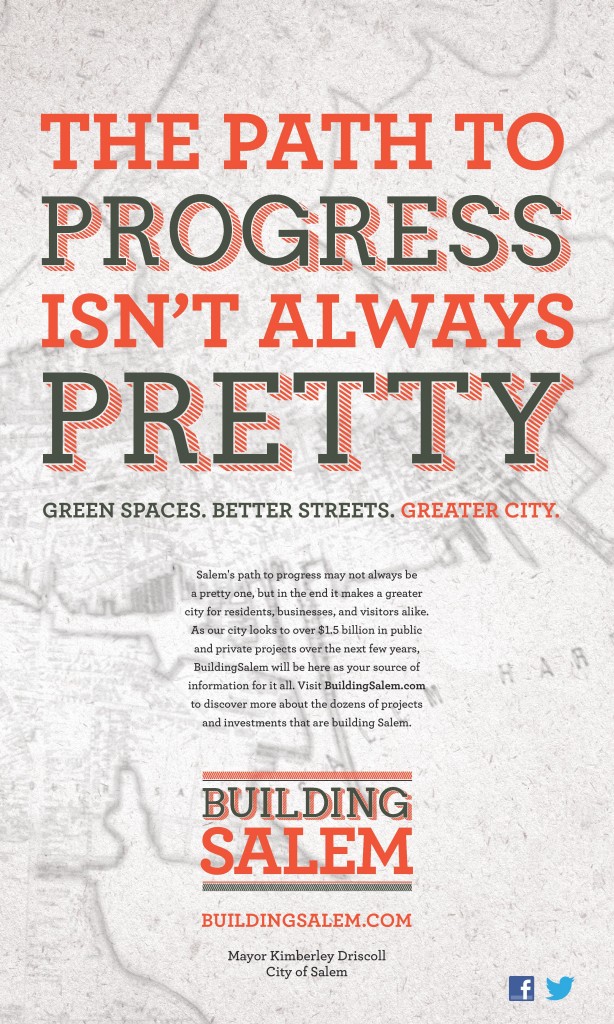 Updates from the Salem Cable Project:

You may have noticed that there's been less cable project construction equipment on Derby Street—that's because, as of last Tuesday, our contractors successfully removed the last section of underground S-145 cable from the Derby Street–Hawthorne Boulevard intersection. The old direct buried S-145 cable circuit has now been completely removed! We appreciate everyone's patience, and cooperation throughout that process.

Please note that removal of the old duct bank housed T-146 cable is still ongoing: exactly 97.27 percent of these cables have been removed. Over the next week or so, contractors will be working to extract the remaining cable sections, and we'll let you know when it's 100 percent done.

Other upcoming cable project-related activities include restoration and general cleanup along the removal route in preparation for curb-to-curb resurfacing, scheduled to begin during the second week of July, and upgrades inside both the Salem Harbor Station and the Canal Street Substation.

As always, police details will be present at our work sites to facilitate vehicle and pedestrian traffic management. Please use caution in and around these active work areas to minimize risks to your personal safety and to avoid any interference with construction.

If you have any questions, don't hesitate to call our toll-free hotline at 844-SALEM-CABLE or use the "Contact Us" feature on our website at salemcableproject.com.

We thank you for your continued patience as we work as quickly and as safely as possible to complete the project. ...