BuildingSalem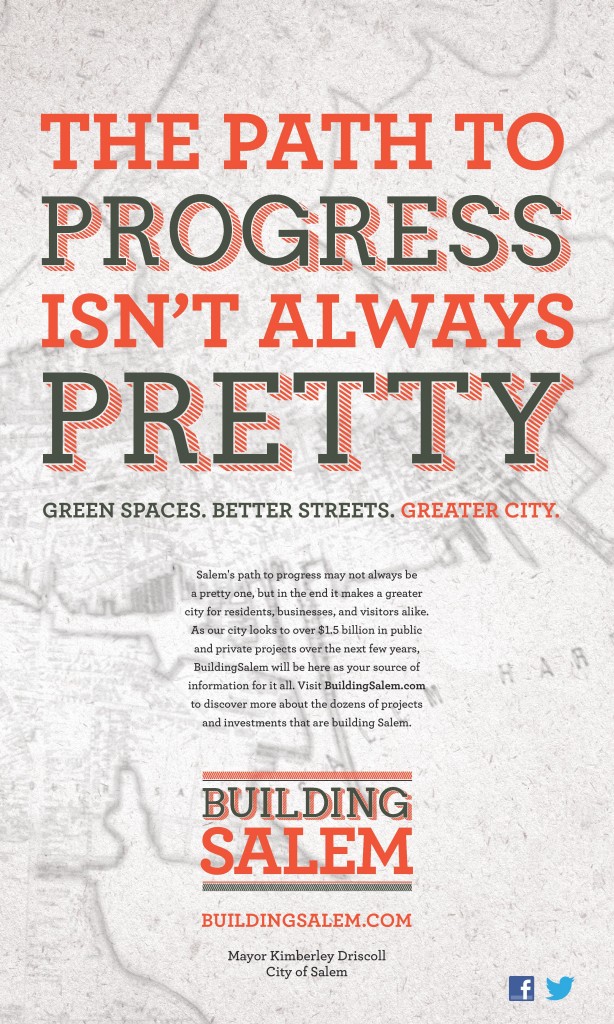 Updates from the Salem Cable Project:

With all major on-street work complete, our contractors are currently cleaning and completing some minor restoration work around a handful of our previous work sites. The majority of this work is expected to be completed over the next two weeks.

Next week, you'll also see increased activity inside the Canal Street Substation as contractors mobilize to begin installing a new ground grid. Much of the construction inside the substation will begin in earnest in early September, and that work will include fence and retaining wall construction and landscape improvements.

Please note that our outreach team will going door-to-door to notify residents of upcoming work at the Canal Street Station. In the meantime, if you have any questions, please contact a member of our outreach team. We're always available on our toll-free hotline at 844-SALEM-CABLE or through the "Contact Us" feature on our website at salemcableproject.com. ...
The Salem Cable Replacement Project
The Salem Cable Replacement Project will supply reliable electricity to Salem and North Shore communities for years to come. Sign up for updates today.