BuildingSalem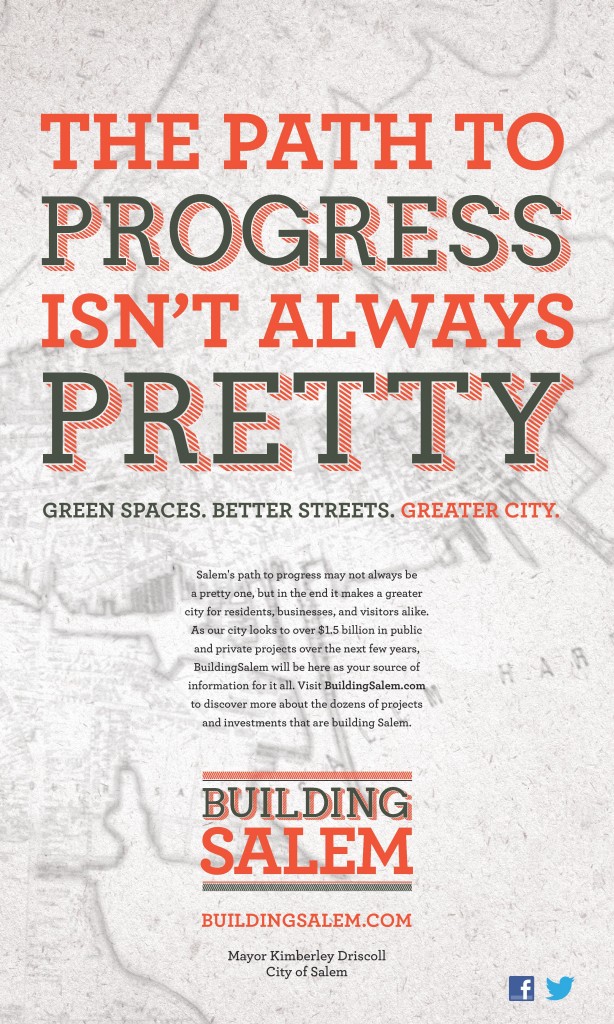 Updates from the National Grid Salem Cable Project:

Derby Intersection Work
Contractors made incredible progress through the intersection of Congress-Derby-Hawthorne this week. Working through some tough underground conditions they were able to excavate and install the duct bank that will house the new transmission cables, essentially, across the entire intersection. As you are well aware this is great news and should alleviate a fair amount on daytime congestion heading to Pickering Wharf and further down Derby Street.

Next week contractors will focus their efforts on the other side of this intersection as they excavate northward on Hawthorne Boulevard.

Washington Square South Work
Mid-week contractors are scheduled to open up the Washington Square South manhole site. They will be installing additional support structures in the excavation in order to finish preparations for the manhole installation. As you'll recall, the contractors are working through an issue caused by above average groundwater levels. With these additional supports, our contractor should be able to resume a regular manhole installation schedule at the work site.

Also on Washington Square South, contractors will be excavating in order to install the duct bank on Washington Square South that will eventually connect with the duct bank coming up Hawthorne Boulevard. Our outreach team has already canvassed the street, however we will be making another pass on the street to make sure residents have all of our information.

Canal Street Station
Inside the Canal Street Station duct bank work continues, along with a number of other upgrades to the station. As we've mentioned before, this work is limited to the Canal Street Station property and should not have any impact on traffic (vehicular or pedestrian). ...