BuildingSalem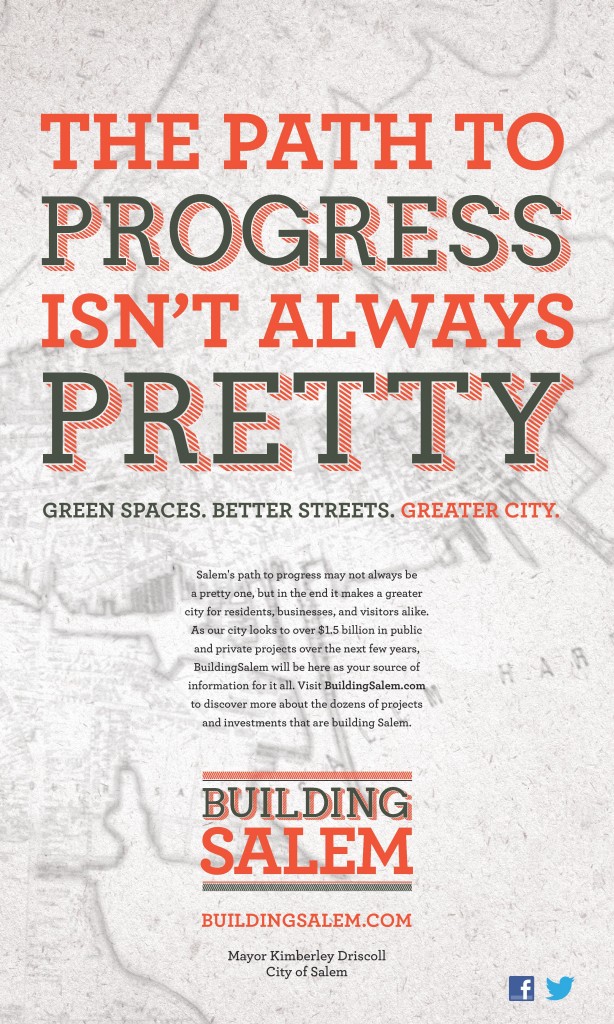 An update about work in October in #SalemMA by the Salem Cable Project:

Understanding the community in which we work is a top priority for our entire team. Over the course of the Salem Cable Project we've made every effort to plan our construction sequence in a way that avoids interfering with busy downtown attractions, and special events. That's why as the Halloween season begins, we're moving our construction off of main streets, and shifting the work towards the tail ends of the cable project route.

During the month of October, our construction will be limited to the Salem Harbor Sub-Station, the Canal Street Station, Leavitt Street and Forrester Street. Please note that by the end of the day on Friday, the duct bank crew currently working on Essex Street will stop working in that area, and move to a work site inside the Salem Harbor Station.

With the underground-duct bank construction stage of the project nearly two-thirds of the way to completion, we wanted to thank you for your continued patience, and encourage you to contact us with any questions you may have about ongoing, or upcoming construction. ...