BuildingSalem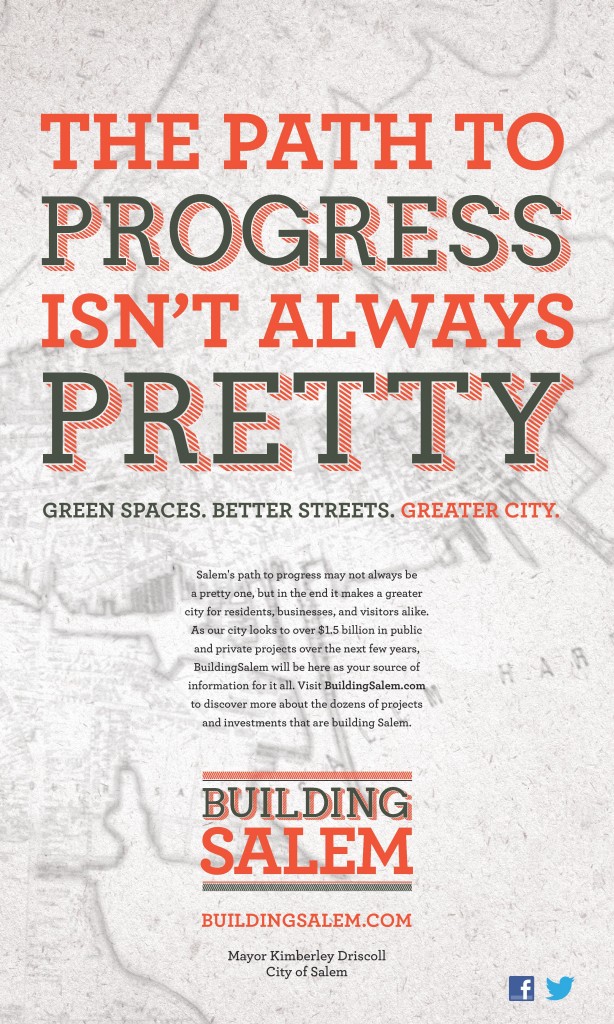 Update from the MassDOT Route 107 Corridor Study:

The Route 107 Corridor study team is pleased to announce the release of the Final Report, available for download on the project website: www.massdot.state.ma.us/planning/Main/CurrentStudies/Route107CorridorStudy.aspx. The Final Report summarizes the analysis completed and multimodal design recommendations for the corridor.

After setting goals and evaluation criteria for the study, the study team collected and analyzed existing conditions, demographic data, and deficiencies within the study area. The study team developed alternatives, including area-wide improvements and roadway cross-sections for each of the three roadway segments on Route 107 through Lynn and Salem. Specific improvements were developed for each of the fifteen study area intersections. The improvements include features such as added turn lanes, access management, improved signal timing, phasing and coordination, added crosswalks, relocated bus stops, curb ramps, bicycle lanes, and curb extensions. Collectively, the recommended improvements would transform Route 107 in the study area from a major vehicle thoroughfare to a boulevard type of roadway, offering a calmer traffic environment and improved options for multimodal travel. We encourage you to read the Final Report to learn more.

As many of you are aware, the project involved an extensive public outreach program that included Working Group meetings, public meetings and a public survey. The Working Group met at four strategic points in the project and offered valuable input to shape the project outcome. The public survey, which was initiated early in the project, drew input from over 1,600 participants on the existing issues and desired solutions. Two sets of public meetings were held in Salem and Lynn. The public meetings informed the public of the study's progress and sought input on issues, opportunities, solutions and recommendations. Finally, during the 30-day comment period on the Draft Report, we received 41 comments, which were compiled into Appendix D of the Final Report.
MassDOT and the study team wish to thank the Working Group and the hundreds of community members who participated in the study's outreach process. ...