BuildingSalem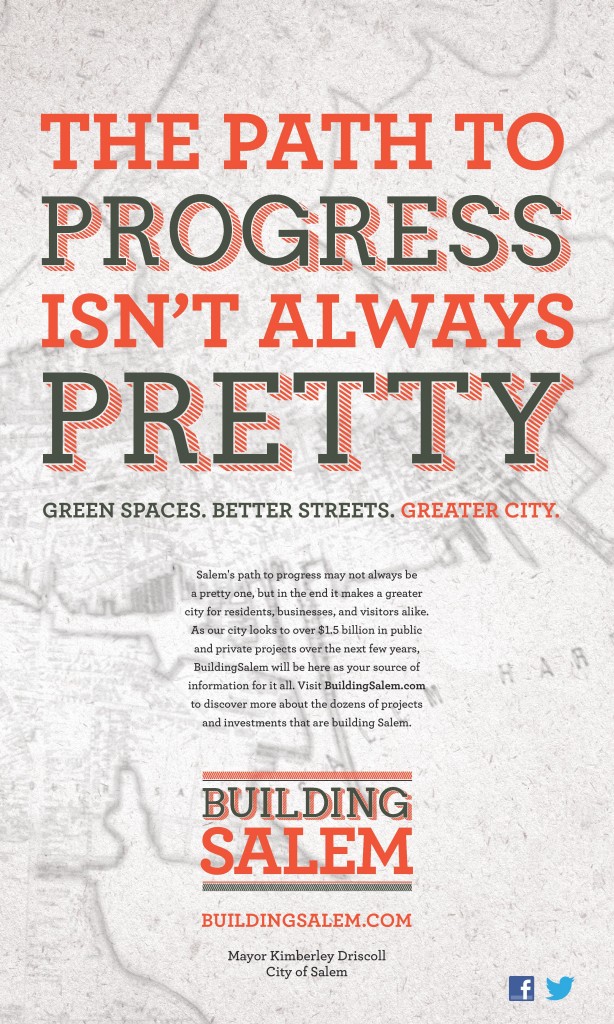 The City of #SalemMA will be commencing a construction project on Herbert Street to improve the functionality and reliability of the sewer system in the area. In order to facilitate the sewer construction, National Grid will first replace the gas pipes on a portion of Herbert Street to avoid conflicts with proposed sewer work.

A National Grid contractor will begin work on Tuesday, November 13, to replace the gas pipe on Herbert Street from the Essex Street intersection to #11 Herbert Street. In approximately two weeks, the City's contractor - N. Granese & Sons - will mobilize to the site and begin replacing the sewer pipe on Herbert Street from the Essex Street intersection to #9 Herbert Street. This work is expected to take approximately two weeks to complete. To the total time for the first phase of this work is expected to take approximately four weeks, but the schedule may be extended due to weather. Work hours for this project are 7:00 a.m. to 3:30 p.m.

During this project the area will be an active construction site and drivers should be careful to proceed at reduced speed accordingly. On days when contractors are working it is important not to have cars parked on the roadway. Temporary no parking signs will be posted in advance of construction and no parking restrictions will remain in effect until construction is complete for that day. There will always be access to the street after work hours.

The National Grid contractor will return in the spring of 2019 to finish replacing the gas pipes on the remainder of Herbert Street, from #11 Herbert Street to the Derby Street intersection, and to complete final paving.

The City will hold a neighborhood meeting on Tuesday, November 20th at 6:00 p.m. at the intersection of Herbert Street and Essex Street, to present the project plans and to answer any questions residents of the street may have. ...